We know the Norsepower Rotor Sails™ can cut CO₂ emissions and amplify fuel savings when combined with voyage optimisation. But how much exactly can modern sail power achieve?
Norsepower's mission is to lead shipping towards zero carbon emissions, so we recently quantified the potential CO₂ emissions and fuel savings of installing the Flettner rotor on a tanker built by Sumitomo Heavy Industries Marine & Engineering.
Using digital twin technology and sophisticated sea-state modelling, our expert team demonstrated emissions reductions of 28% sailing across the Atlantic between New York and Amsterdam, with voyage optimisation contributing 12% and rotor sail technology providing the rest.
The average reduction across six different global routes was 19%, with voyage optimisation contributing 10%.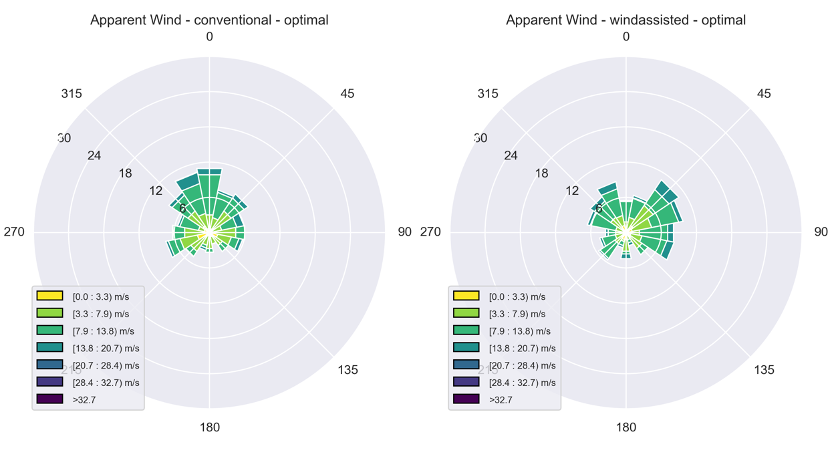 These results add to the wealth of third-party verified data we have on the fuel-saving power of Norsepower Rotor Sails™. They build on the confidence that ship operators and crews have already gained through direct experience with our sail technology.
Jukka Kuuskoski, CSO, Norsepower, added: "At a time of growing international regulatory and public pressure to save fuel and reduce the industry's environmental impact, this performance data on the benefits of adopting clean technologies will give the industry the necessary confidence to invest in decarbonization solutions."
Norsepower is proud of this project with NAPA and Sumitomo and its future impact. Saving fuel will make a difference in the quest to save our planet, and we are ready to help more shipowners harness the power of wind propulsion.